Jan Kjaer Andersen is a Danish singer/songwriter and guitarist. He has written more than 100 songs, mostly in English and Danish, but also a few in French, Swahili and German.
He is a musical storyteller, reflecting on freedom, the planet, friendship, time, traveling – and of course love. Old standards and folk songs are also revived with new words – old poems with new melodies.
Jan has traveled to about 80 countries and been working abroad for 8-9 years, mostly in Africa. This has influenced his songwriting a lot.
He is used to perform live up to 2½ hours and will mix his own songs with his favourite songwriters like Stevie Wonder, Beatles and Carole King.
He is in the process of teaming up with musicians in different parts of the world to create completely new sounds and emotions.
38 gigs in 2022. 26 already planned for 2023. Plays also regularly in IF Jazz Café in Budapest.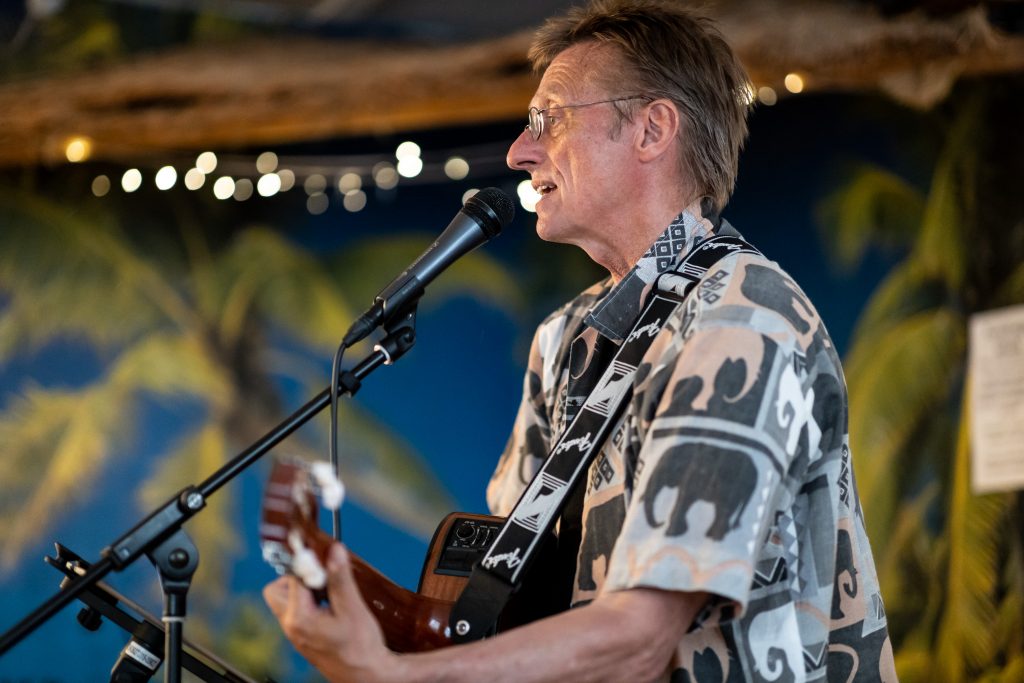 Booking: jan@kjaerandersen.com. Mobile +45 26703681, Skype: jan.kjar
Price: From 300 Euro + costs for transport and accommodation taken into consideration.
Jan has his own professional amplifier for guitar and vocal. Takes 15 minutes to connect and it is so light that it can even be transported on buses and trains.
"Music is a universal language. Let's talk!"